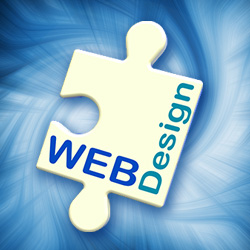 How Our Web Design Works
At Design Canada we specialize in WordPress CMS development. Once you have decided that you need a website, whether it be a 5-page website or a 145-page website, we help you through the entire process, giving you choices and advice all the way.
Below is a general overview of the process we will be following with you personally:
We search and obtain your chosen domain name.  (FREE Domain for first year with a website design)

Discuss and set up the type of business or organization email that you require.

Discuss your wishes for the look and feel of the new website, submitting a few websites you like helps.

Discuss the general structure of your website i.e. page titles and how many pages. Do you have a logo?

Good quality

photos you have taken can be used or we can supply Royalty Free Stock images.

We will need content text for each page of website (we will advise on how to write for good SEO).

At this point, we will discuss all the bells and whistles such as sliders and newsletter sign-up, etc.

We will look at social media integration such as Facebook, Pinterest, Twitter, etc.

Websites are e-commerce compatible, a shopping cart can be setup at the beginning or any time in the future.

Your website will be responsive, and is checked for compatibility with iPads, laptops and mobile phones.

Once the website has been designed, we take a serious look at the SEO (Search Engine Optimization) and set this in place.

Once approved, your website will be set for public viewing and we invite search engines to visit.
Design Canada's people are very approachable and will be happy to lead you through the entire process. You will be dealing with one person communicating with you directly throughout the build. This way we can be sure at the end of it that you are pleased with your website and understand everything that has been done. We treat every website as unique and we attempt to provide you, our client, with what is good for your business or organization. All businesses are different but can all be helped with reaching their online potential. That is what we do – we enhance your online potential!