Design Canada is at Your Service
Design Canada was started in 2004 by Pauline Creedy, Canadian Website and Graphic Designer. Pauline obtained her B.A. degree in Fine Art at the University of Guelph. Pauline has a background in computer work and print marketing. Directly before setting up Design Canada, she spent many years as a Web and Print Marketing Consultant with TELUS. Throughout her employment with TELUS, she assisted many businesses with their complete marketing plans and subsequently watched those businesses grow and prosper. Pauline brings to her website designs time-tested marketing strategies from her many years of marketing experience as well as the latest in SEO (Site Engine Optimization). Exponential growth of web presence has made it essential to not only have a well-designed website but also to use SEO techniques to ensure that the website can be found on a search by potential clients/customers.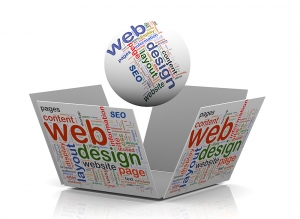 Over the years, as technology has changed, Pauline has taken advantage of the WordPress CMS (Content Management System) giving clients the power and convenience to do their own updates, via their own browser, through the WordPress dashboard. No additional software purchase is necessary. Some clients, however, still prefer to have Pauline make all their changes. Although some people like to have a specific WordPress theme, the majority of clients prefer to have their website custom designed with the WordPress dashboard advantages. This is our specialty!
Because of the success of these WordPress websites, Design Canada now concentrates mainly on website design, but also continues to do support print marketing for all clients. All website clients receive very special pricing for their print marketing products. With every new website, Pauline ensures that the Standard SEO (Search Engine Optimization) is included, enabling the website to be found and rated as high as possible by Google, Yahoo, Bing and other search engines. Additional on-going Advanced SEO is also available as a separate purchase and is set out on the SEO page.
Message from Pauline:
"I thoroughly enjoy working with my clients and making sure that they can take advantage of new technology with their online marketing. Websites should be aesthetically pleasing, informative, easy to navigate, and hold the public's interest. Backing a good design is SEO (Search Engine Optimization), ensuring that the website is easily found by your potential clients/customers. It is often a challenge to put all these elements together but I find it very rewarding when my clients are delighted with the end results."
Some of Our Happy Clients